ACADEMIC VISIT TO NSBM GREEN UNIVERSITY TOWN AT HOMAGAMA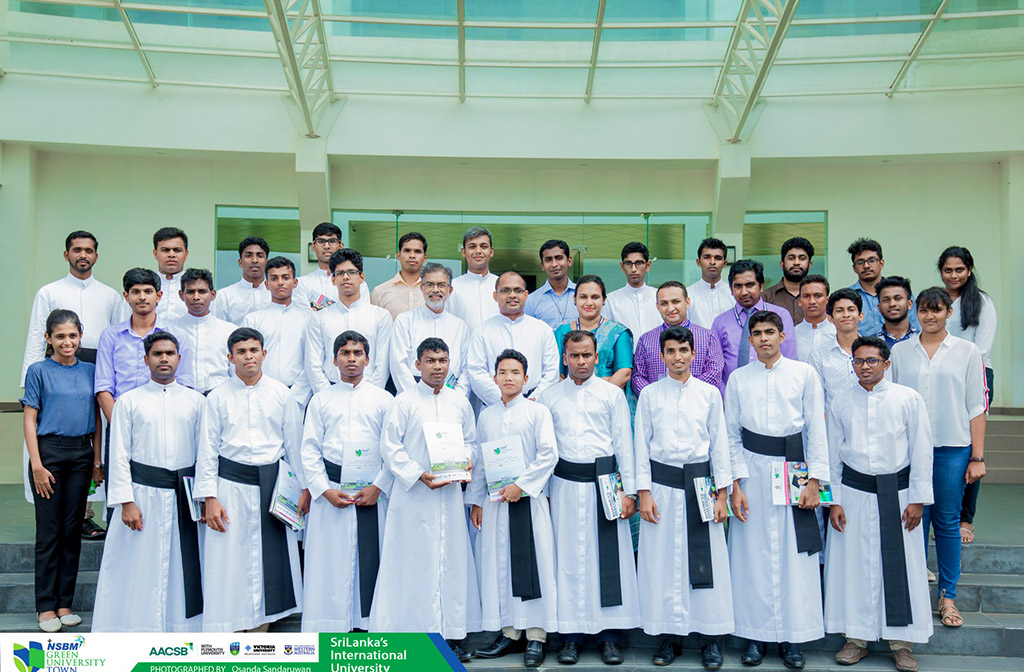 On 28th of June 2019 students and the Faculty members of Don Bosco Chinthanaloka had a great opportunity to visit one of the first leading Sri Lankan International universities: NSBM Green University Town in Homagama.

The day began with an introductory session about NSBM Green University by the Deputy Vice Chancellor Mr. Chaminda Rathnayake. Thereafter, Students and faculty members of Don Bosco Chinthanaloka Institute were able to attend series of interactive lectures to get the knowledge on green architecture, technology, academic practices, business and computing. The Lecture Series were conducted by the Senior Academics of NSBM Green University who shared insights over their areas of excellence. During this visit both the institute has taken first steps to enhance and to work in collaboration with each other in the future endures in promoting eco-friendly environment. In this visit students and the faculty members of Chinthanaloka institute met the Vice Chancellor of NSBM, Dr. E A Weerasinghe, Deputy Vice Chancellor Mr. Chaminda Rathnayake, Head of Academic Development and Quality Assurance, Mr. Baratha Dodankotuwa, Head of Marketing, Mr. Chiranjeewa Atapattu and senior academics of the university. Thereafter the faculty was accompanied by the stuff members of the Green and few other students of the Catholic Society to visit the Green university premises, library, IT lab, main beautiful facilities and other green practices.