WORKSHOP - Theme: "PEDAGOGY FOR 21ST CENTURY TEACHING AND RESEARCH"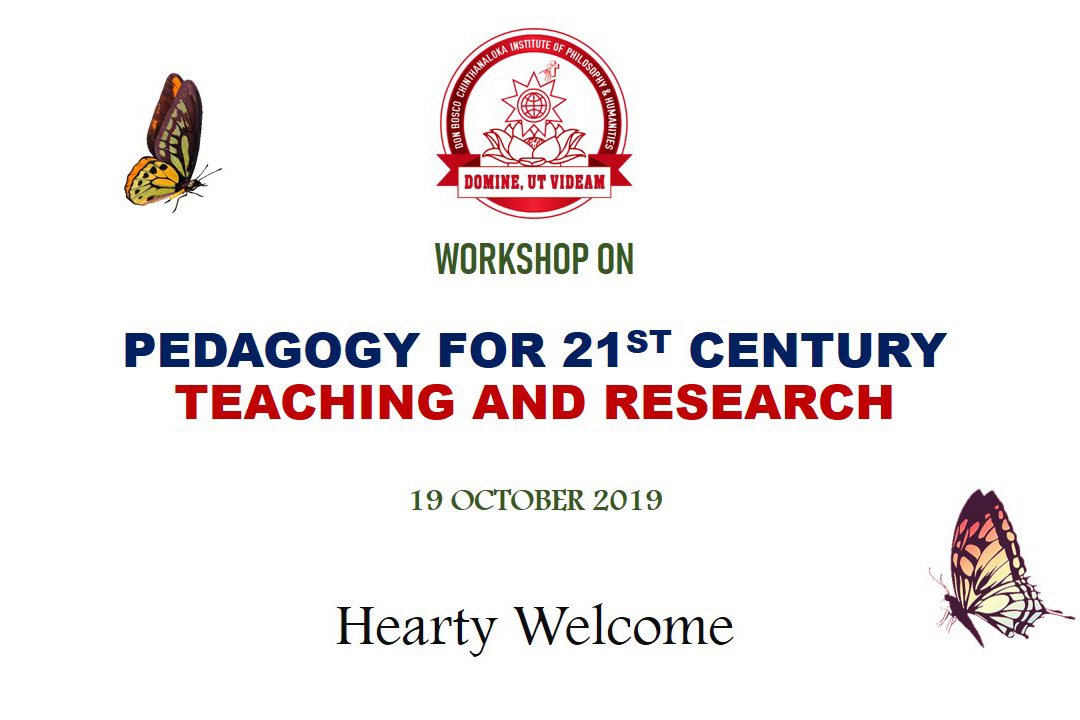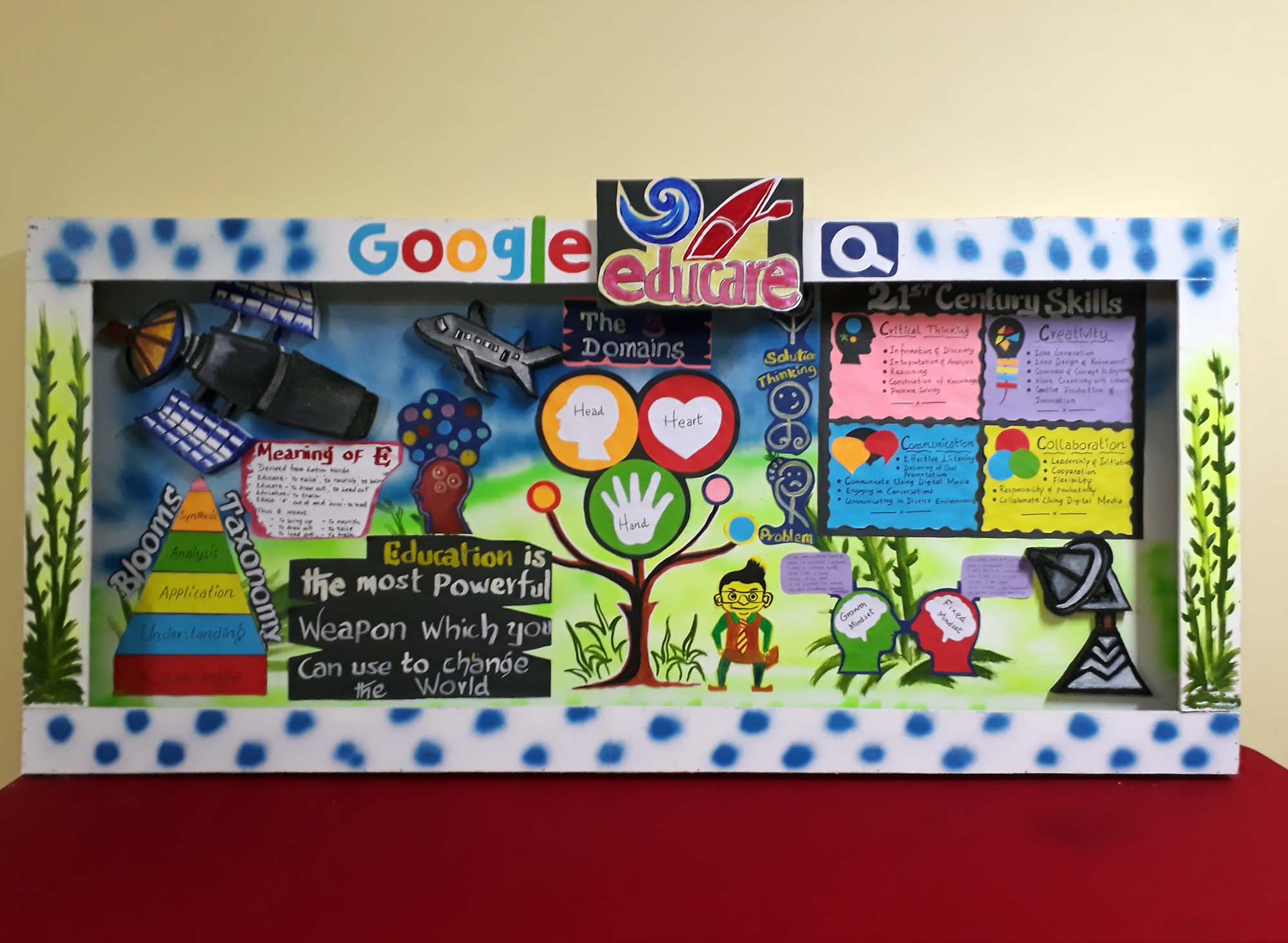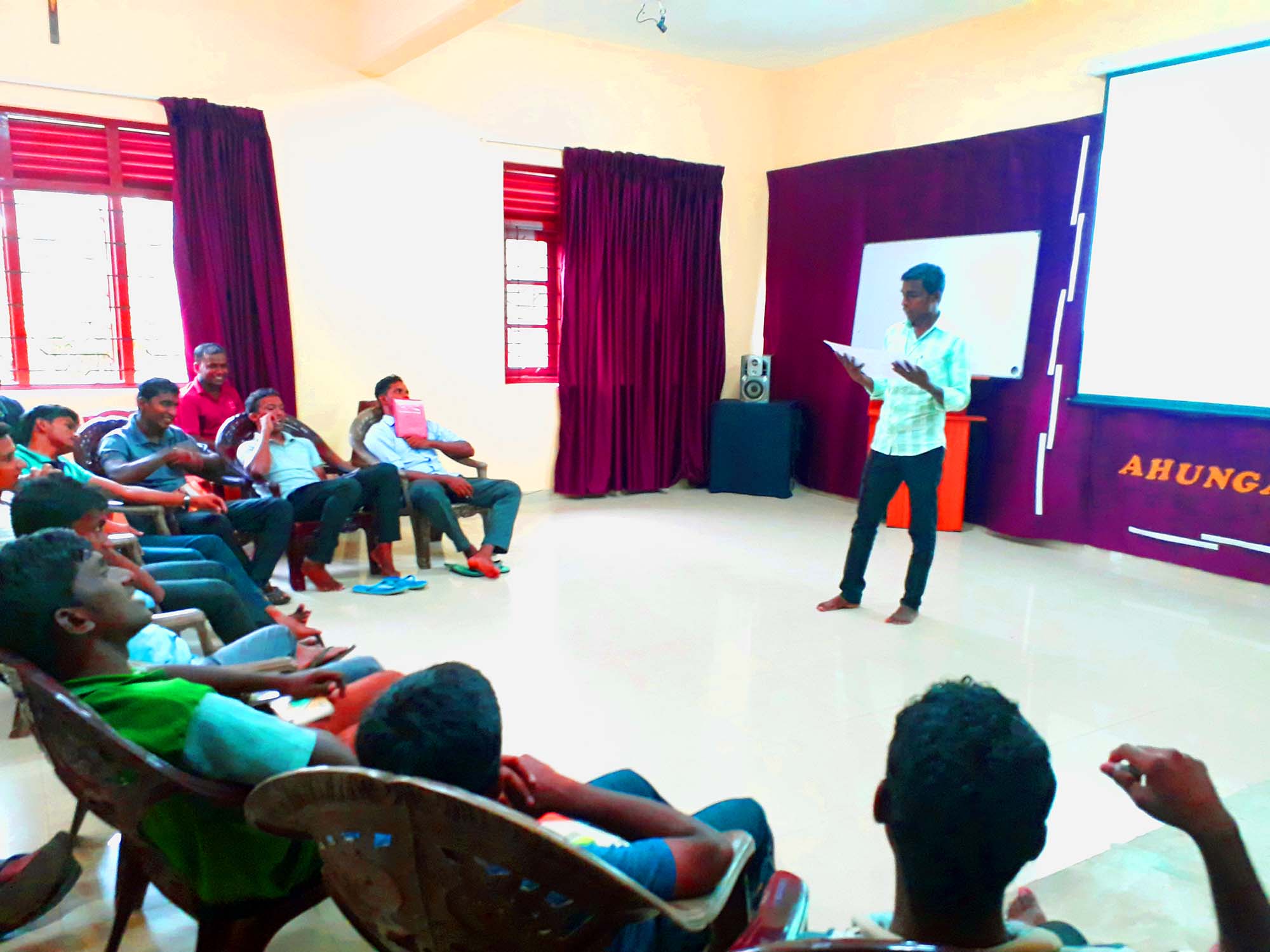 Don Bosco Chinthanaloka, Institute of Philosophy and Humanities, organized one day workshop on "Pedagogy for the 21st Century Teaching and Research." Rev. Bro. Jesurajan Mark SDB was the resource person invited for this event. He is qualified in Education and a Gold Medallist from the Assam Don Bosco University, India 2019.
Fr. Thomas Ellicherail SDB, The Rector inaugurated the event by opening the wall paper presentation depicting the annual academic theme of the Salesian Pontifical University in Rome: "Head, heart, hands. Integrating knowledge by providing young people with the space for a better culture". He explained how the education should be based on these three important domains. This was the core theme of the day. The content of the work shop has been modelled by Rev. Bro. Jesurajan to study the Concept and Structure of teaching, Techniques and strategies, Concept and types of research, Curriculum designing, Thinking, and Critical thinking. The work shop also addressed the key challenges and difficulties of education such as what is the status and challenges of the young people today? What is the style of education we need? Traditional class room activities and use of education? Distance education? Migration and working youth? and The local and foreign university systems?

The students participated actively and contributed innovative ideas and reflections. At the conclusion ceremony Rev. Fr. Susith Milroy SDB, The Principal of DBCIPH thanked all the participants, the academic council and especially Bro. Jesurajan Mark, the resource person who toiled throughout the day sharing his competency on the subject and helping out the students to better engaged in the first workshop of the new academic year 2019-2020 with creative methods and activities. Rev. Fr. Susith Milroy brought to attention the message of the Rector Magnificus of the University, Prof. Fr Mauro Mantovani SDB at the Inauguration of the Academic Year 2019-2020 at the University in Rome, underlining the commitment to "overcome reductionism and self-reference to activate the fundamental dimensions that belong to the person and put them in play in a dynamic of open dialogue and mutual enrichment". Rev. Fr. Susith Milroy made his own the invitation of the Rector Magnificus Prof. Maruo Mantovani requesting the students of DBCIPH to "make our University a laboratory of new styles of study, research, teaching, work and relationship, highlighting that the real challenge is to pursue a human and humanizing knowledge".