PHD DEFENSE OF REV. FR. SAJEEWAKA PAUL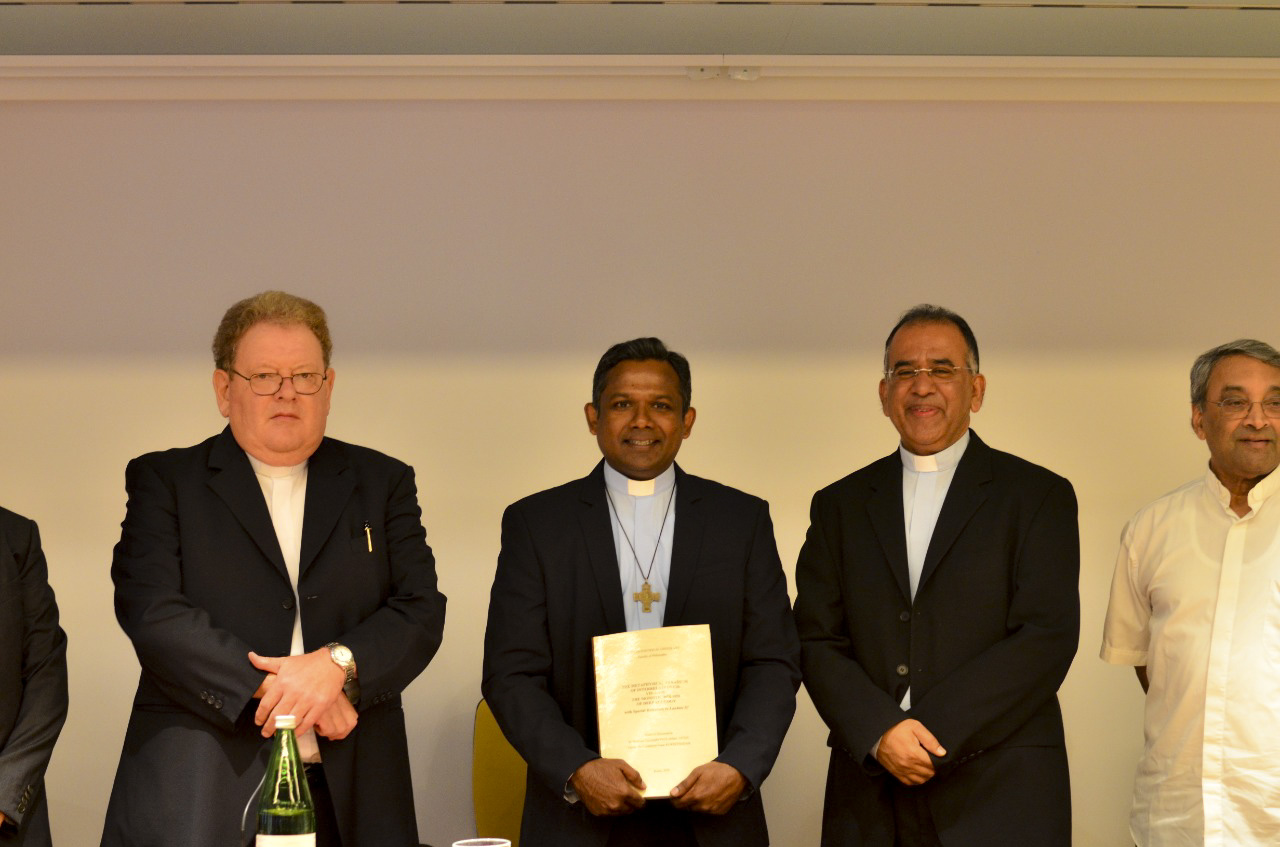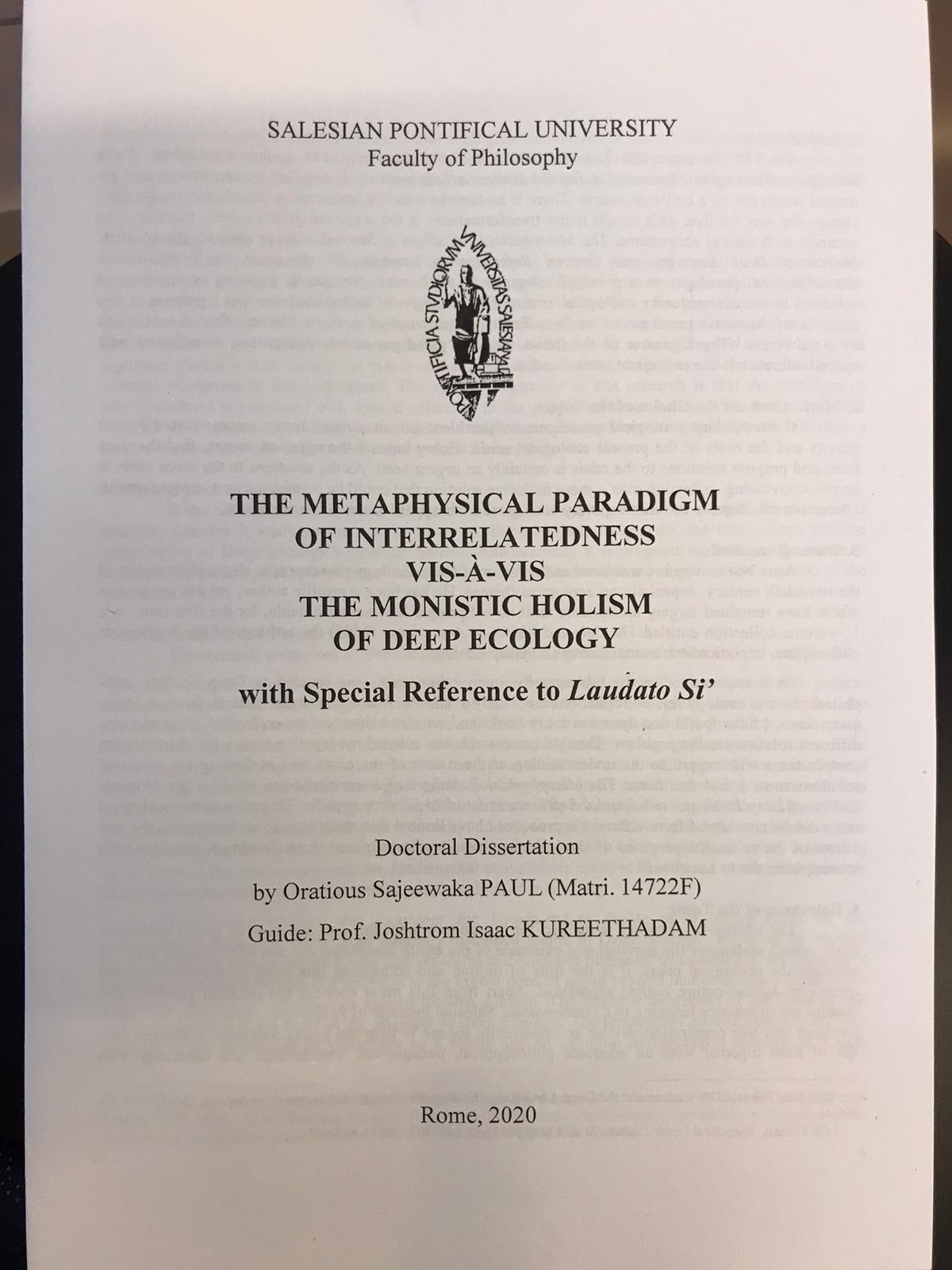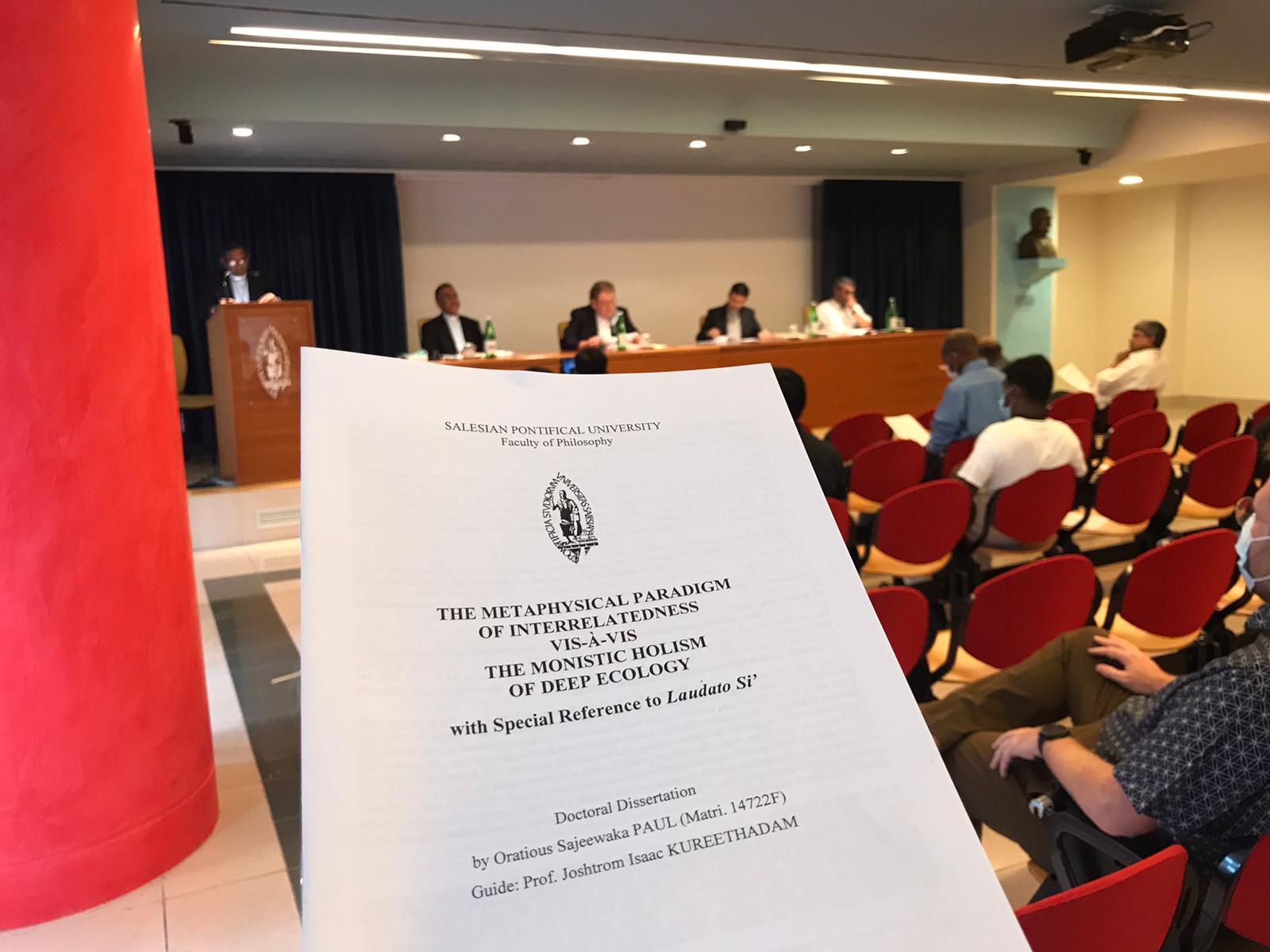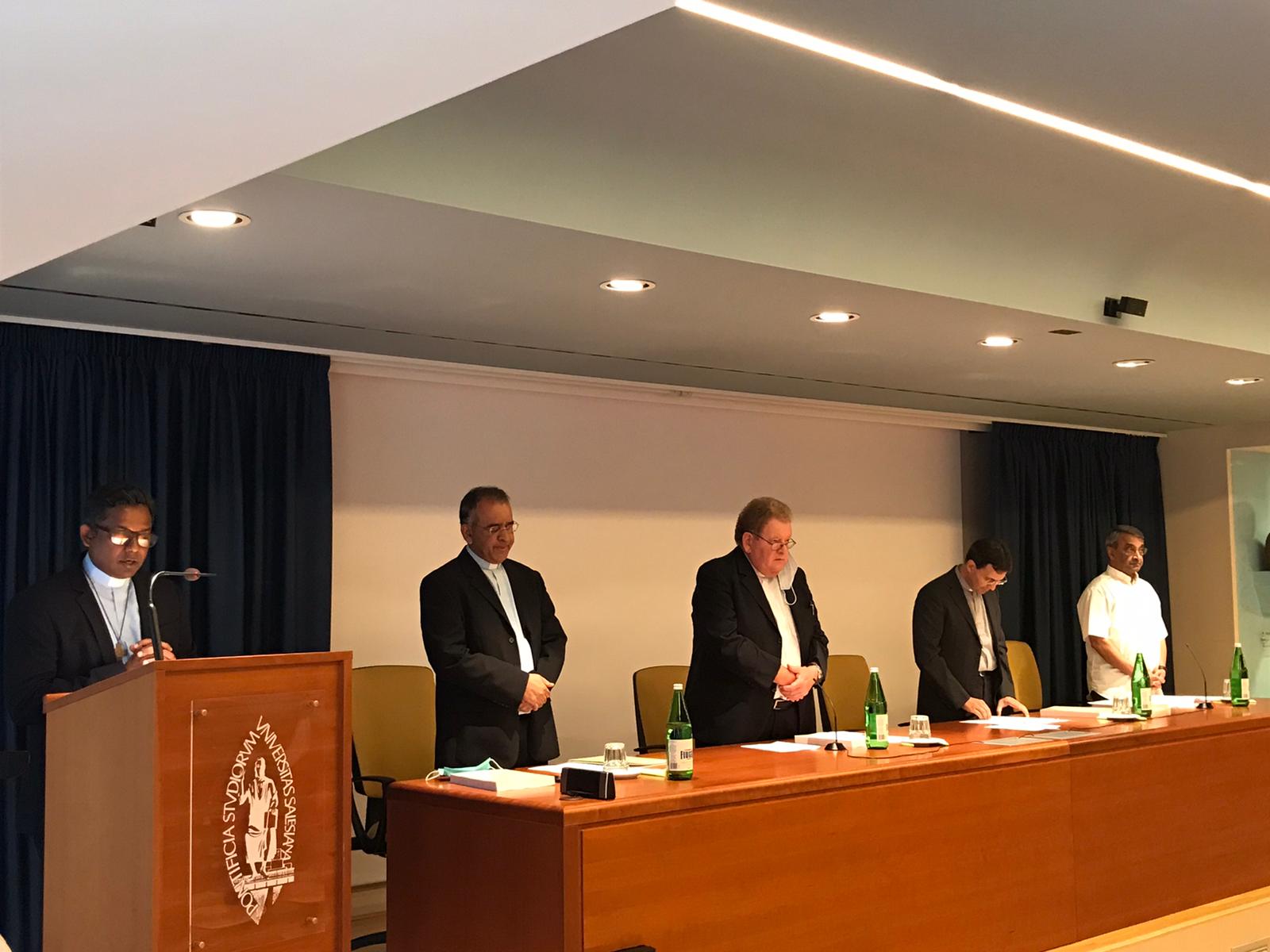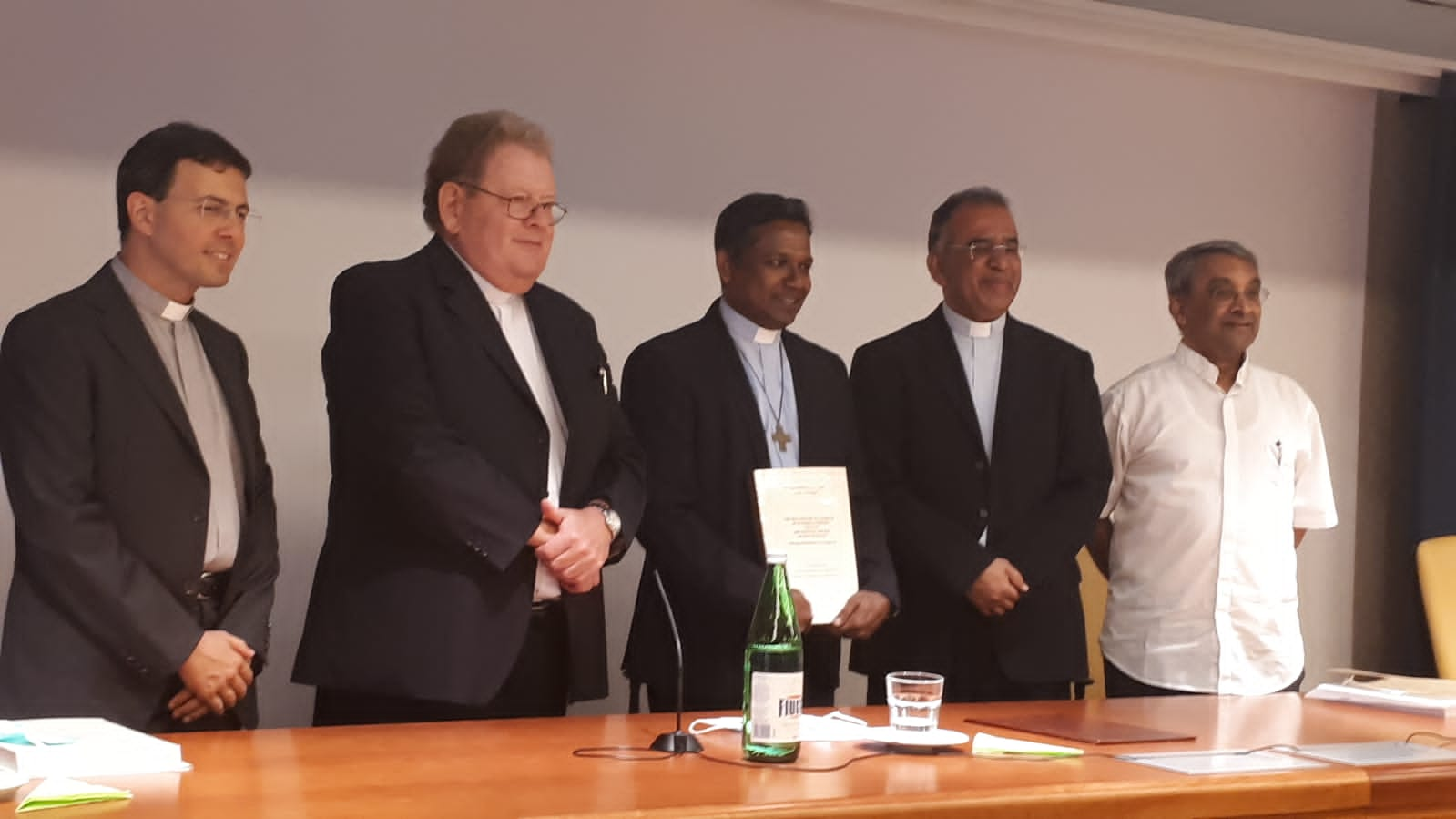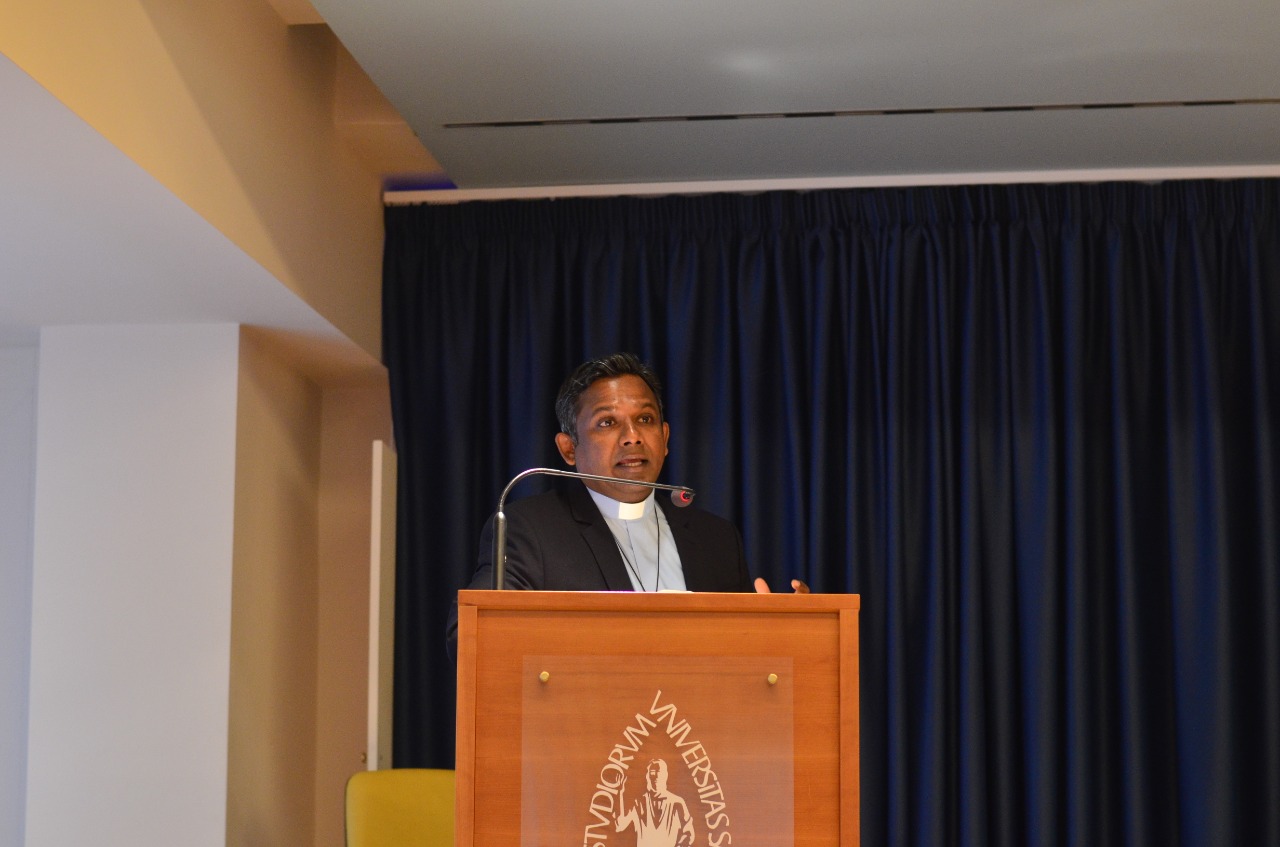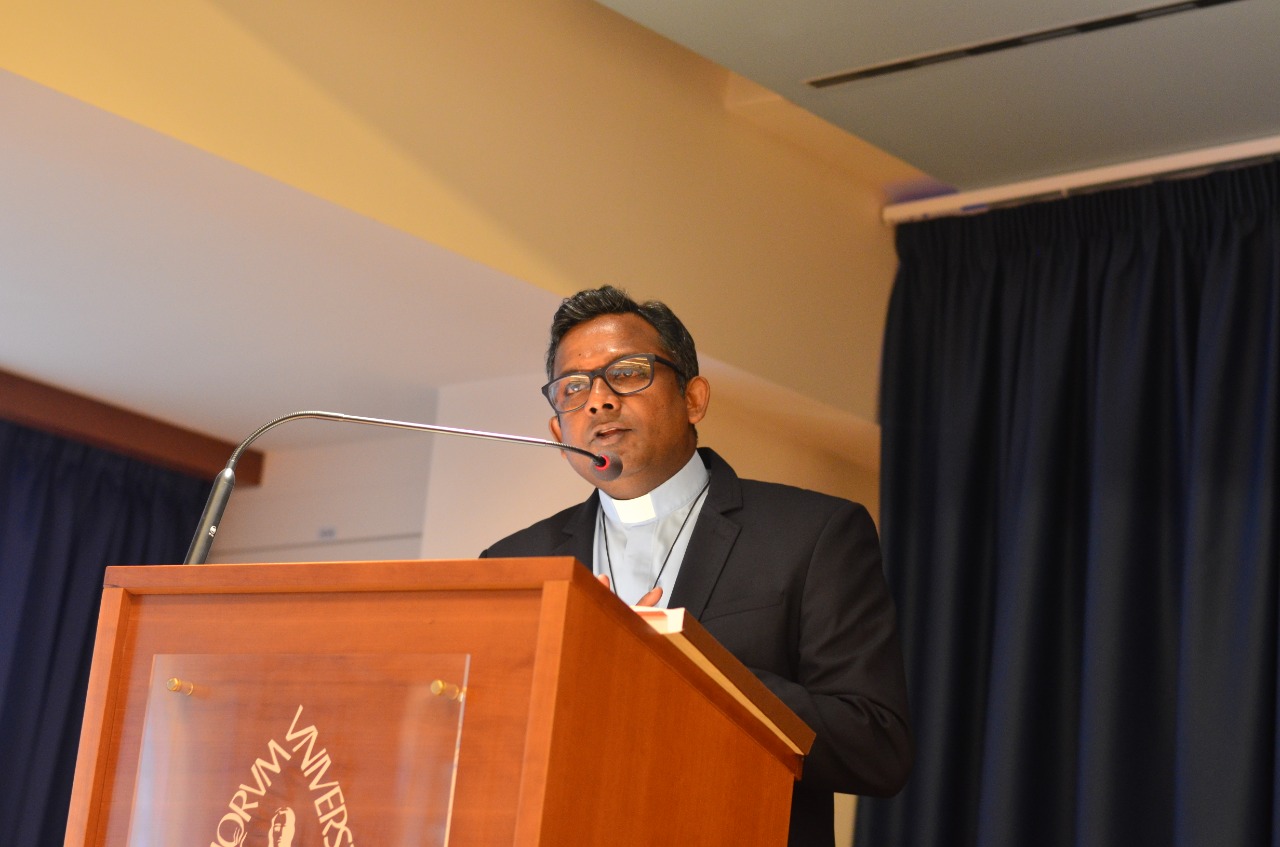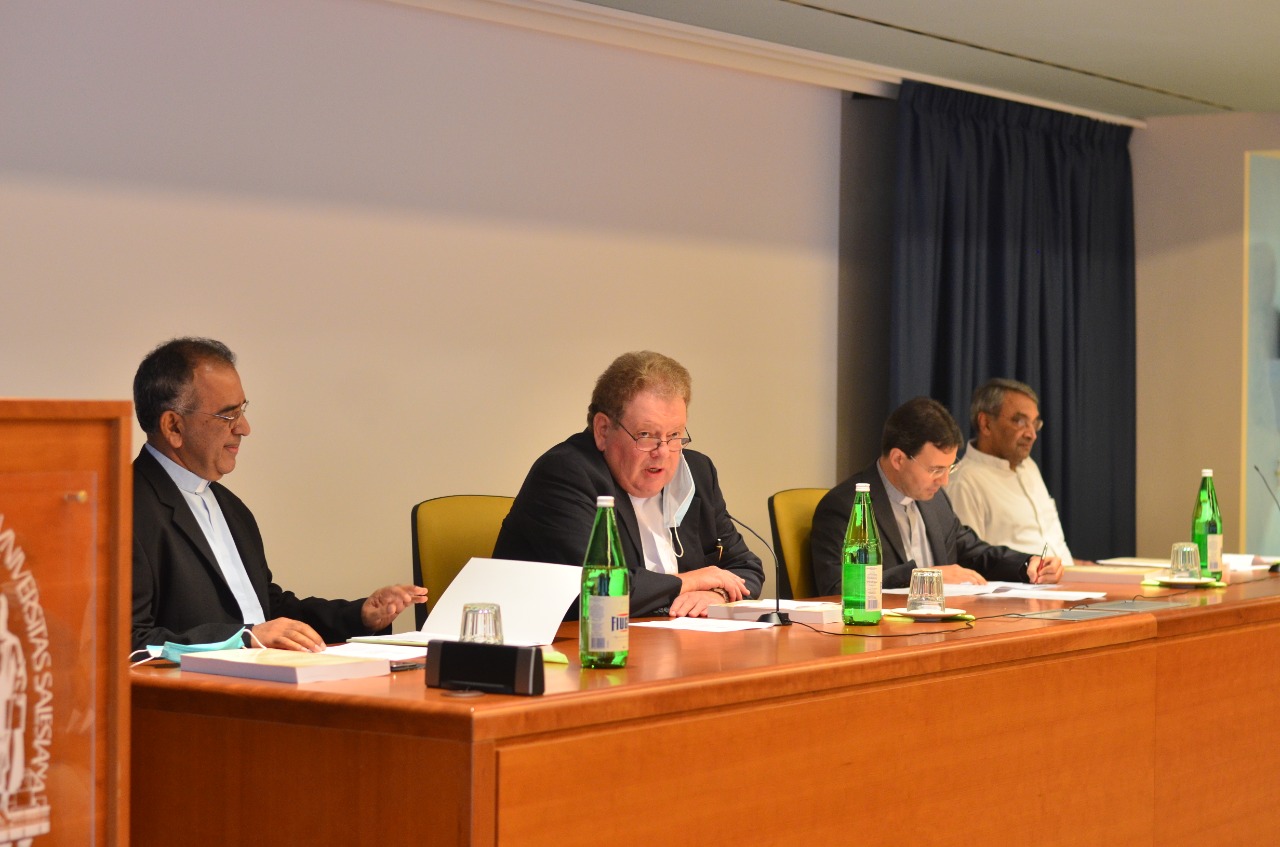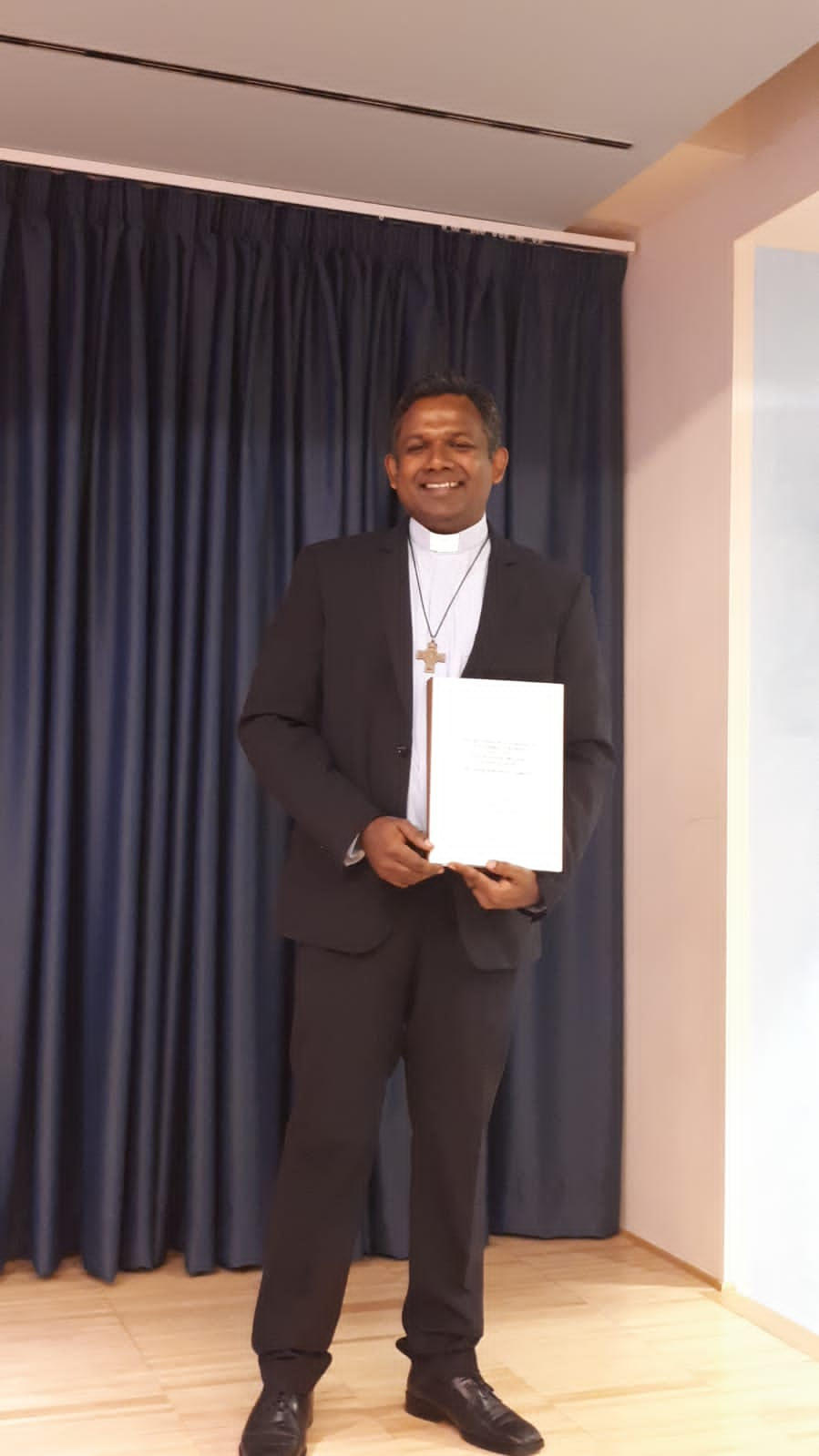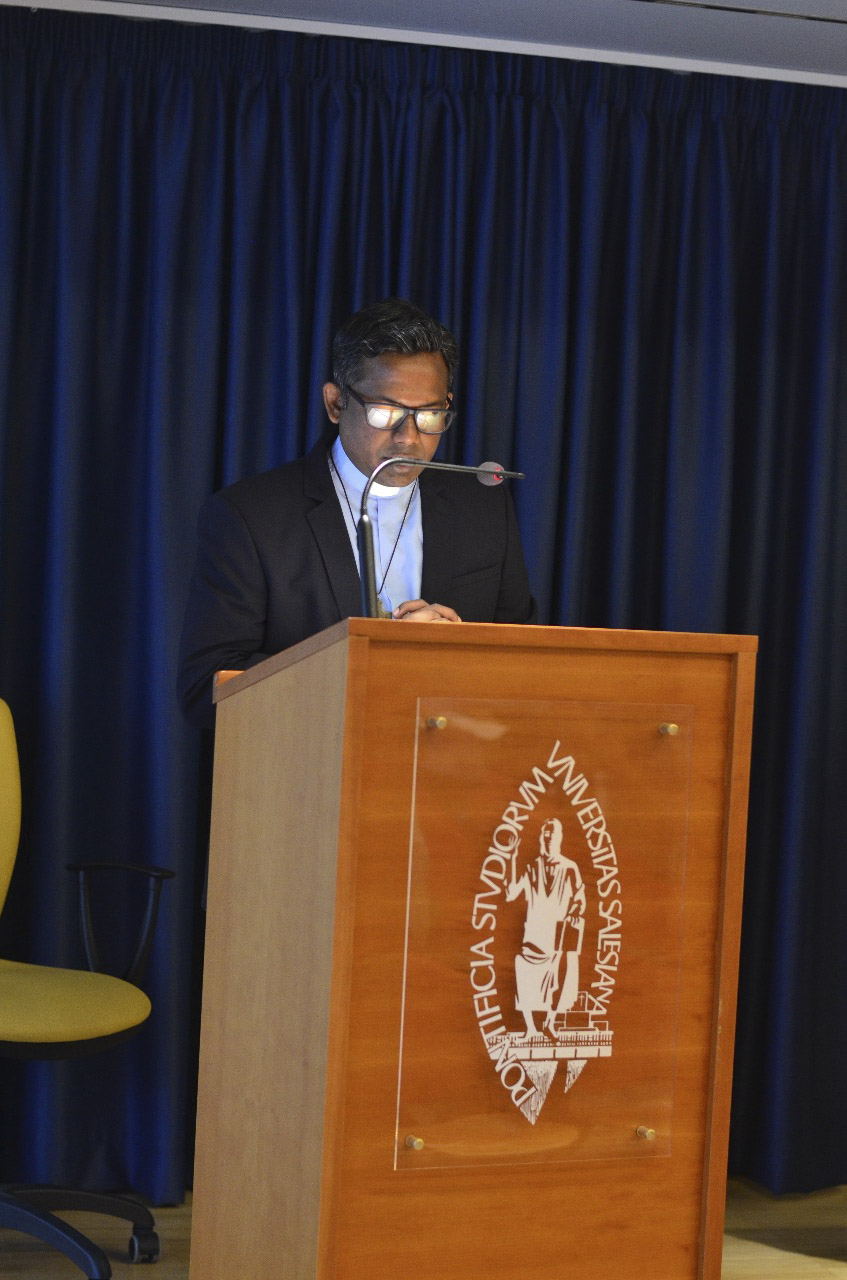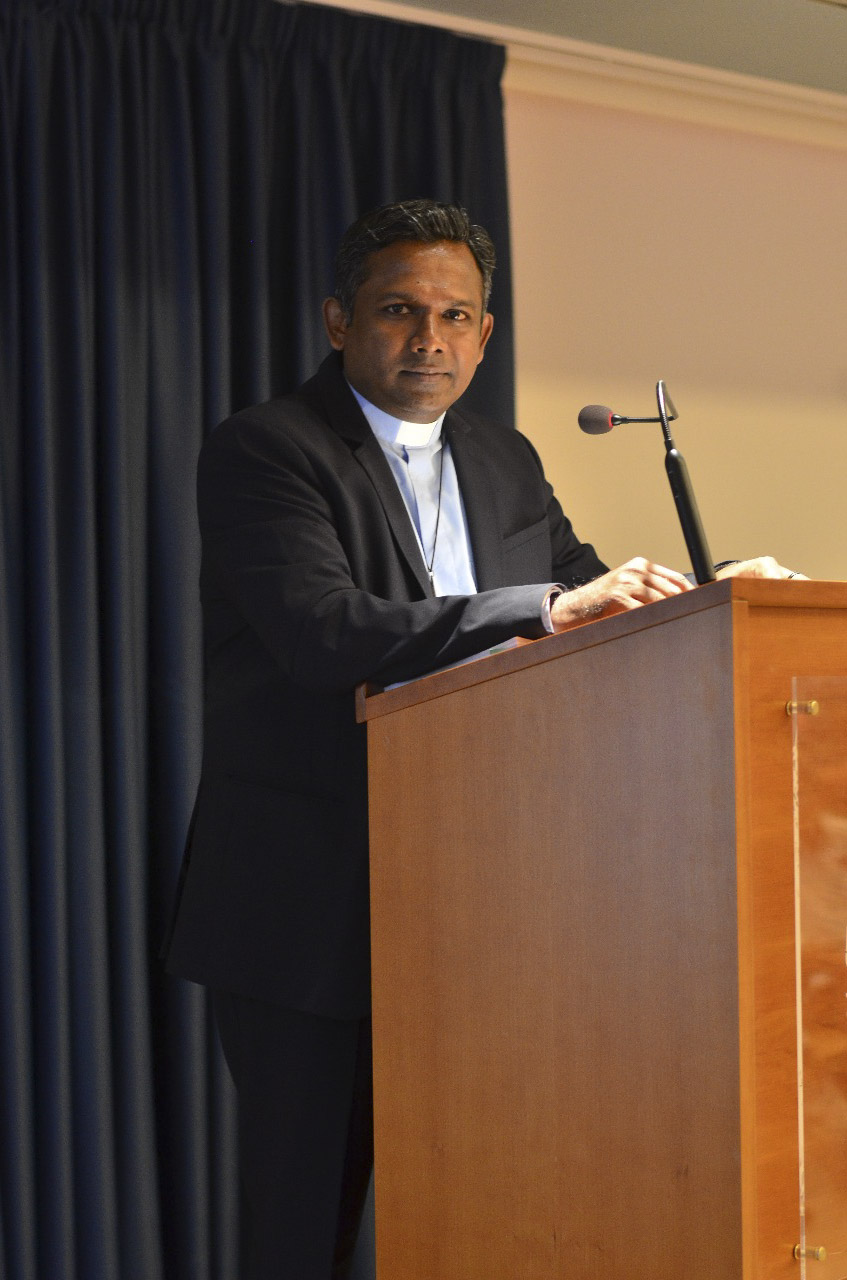 DOCTORAL DISSERTATION
***
THE METAPHYSICAL PARADIGM OF INTERRELATEDNESS VIS A VIS THE MONISTIC HOLISM OF DEEP ECOLOGY
WITH SPECIAL REFERENCE TO LAUDATO SI
***
by
Rev. Fr. Oratious Sajeewaka Paul SDB
Guide
Prof. Joshtrom Isaac Kureethadam SDB

With immense joy and gratitude to God, Don Bosco Chinthanaloka felicitates the doctoral thesis-defence of Rev. Fr. Oratious Sajeewaka Paul SDB. Years of hard work and total dedication to research has finally resulted the biggest fruit of every academic achievement. Rev. Fr. Sajeewaka Paul SDB had been a Provincial Councillor, the Principal of Don Bosco Technical School in Kandy, Rector of Domenic Savio Aspirantate in Dankotuwa and the Dean of the Faculty of Philosophy of Don Bosco Chinthanaloka Associated with the Salesian Pontifical University, Rome. He also worked as a visiting lecturer to the National Seminary of Our Lady of Lanka, in Sri Lanka. We thank God, our superiors, the parents and family of Fr. Sajeewaka Paul for having gifted to the Salesian Society an exemplarily model of mission and service.
Abstract:
Facing the scary ecological degradation we have become more aware that the humans cannot continue to violate the fundamental laws of nature because the planet and its ecosystems are stretched to the braking point. This intimidating situation confirms that the ecological crisis is real, conceptual and the humans are mainly responsible for it. The metaphysical paradigm of interrelatedness suggests the interrelatedness as reintegration with nature with a participatory worldview and understanding the natural world as a unified web of interconnected organisms. The proposal of human nature interrelatedness helps us to make a shift from the misanthropy to ensuring human responsibility towards nature and that way to encourage merging g researches in ecology and create opportunities capable of spurring deep cultural changes. The proposed paradigm develops a deep ecological consciousness and suggests it as a comprehensive solution to the contemporary ecological crisis. The paradigm of human nature interrelatedness as future avenues opens the way to the possibility of dialoguing with local cultures that posses holistic worldviews and in my case with Buddhism in Sri Lanka. The human nature interrelatedness paradigm incites us of the prospect of the environmental educational challenge as a vital component to solve the ecological crisis, seek comprehensive solutions towards total ecological sustainability and realize the importance of ecological conversion from fragmentation ot wholeness, or in other words from human nature discontinuity caused by the dualistic vision of reality to the metaphysics of human nature interrelatedness.