New Academic Year proclaimed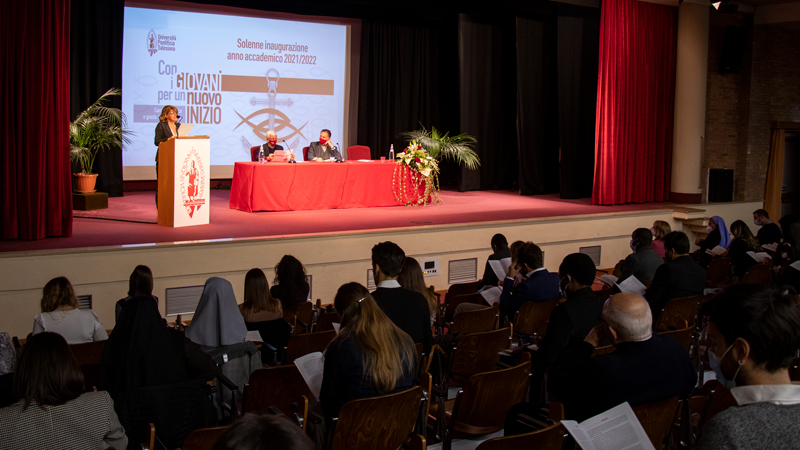 Videos and photos of the Eucharistic celebration and of the Academic Act are available

"With young people for a new start. Change of epoch and grace of hope" is the theme that will accompany the new academic year. A message inspired by Don Bosco"s experience, always careful to structure educational and spiritual activities for and with young people; an example that we wish to continue, committing ourselves to a new cultural, ethical and spiritual beginning, aware of inhabiting an academic community committed to training students who will have to assume great responsibilities in the Church and in society.
Eucharistic celebration

The inauguration, which took place on Thursday 14 October, began at 9:30 am with the Eucharistic celebration presided over by the Most Reverend Fr Ángel Fernández Artime, Grand Chancellor of the UPS and Rector Major of the Salesians.

Academic Act

The day continued in the Paul VI Hall for the Academic Act, with the Rector"s Report, prof. Don Andrea Bozzolo, and the Prolusion by Professor Susy Zanardo, professor of Moral Philosophy at the European University of Rome.