Welcome to DonBosco Chinthanaloka Institute of Philosophy and Humanities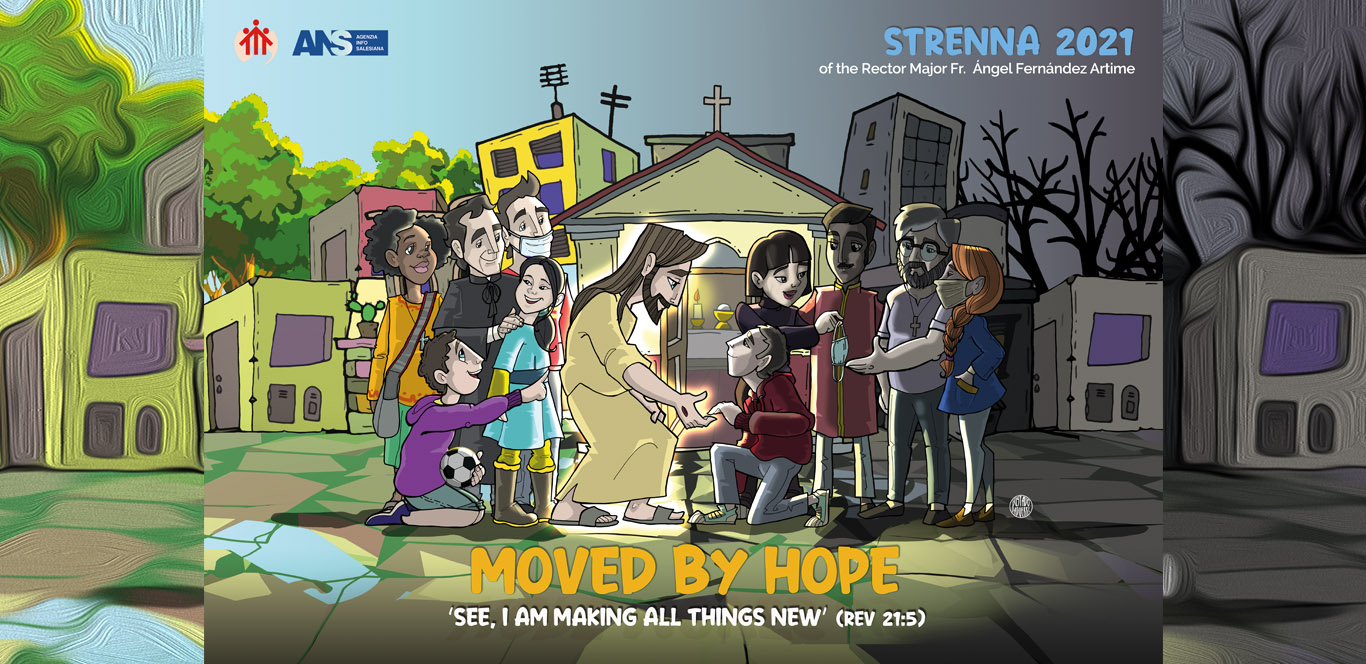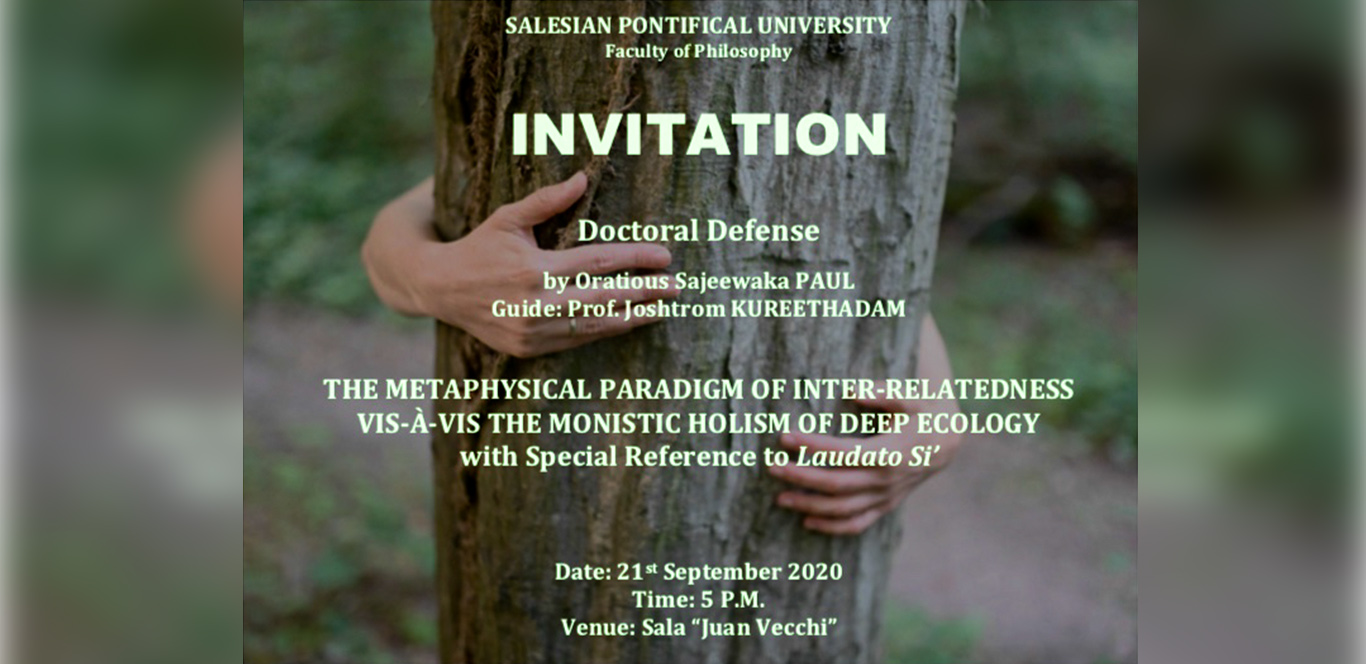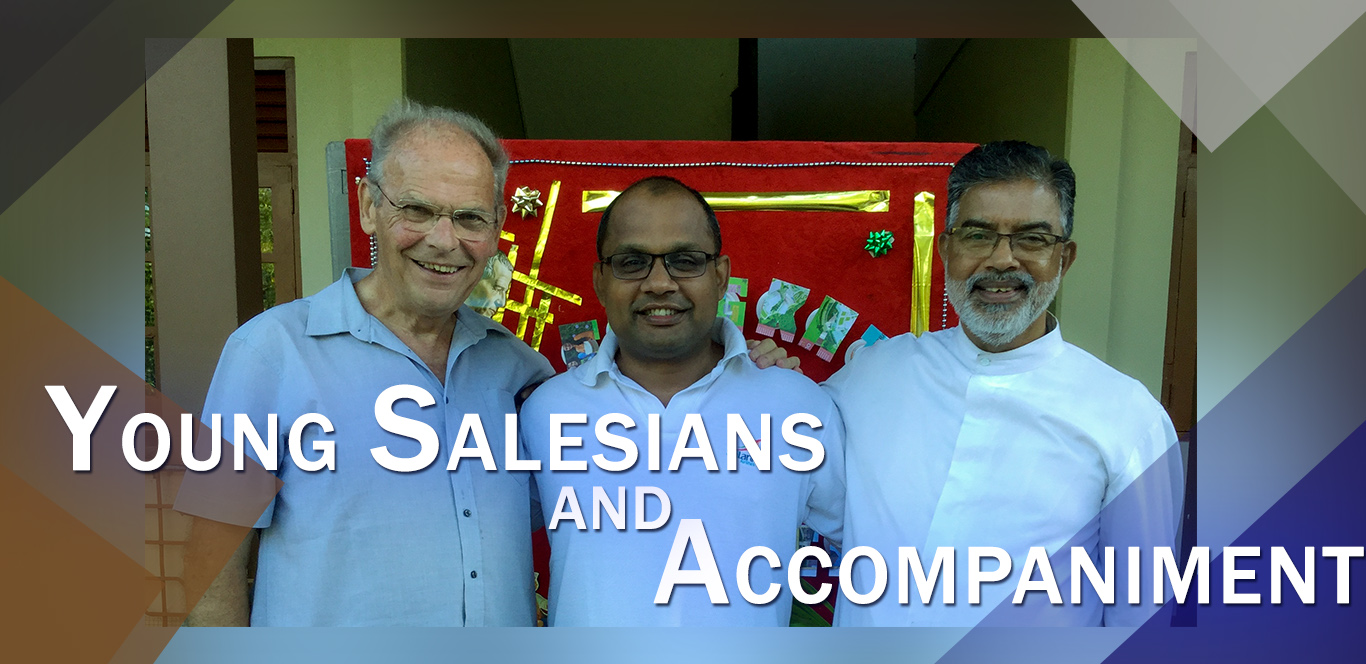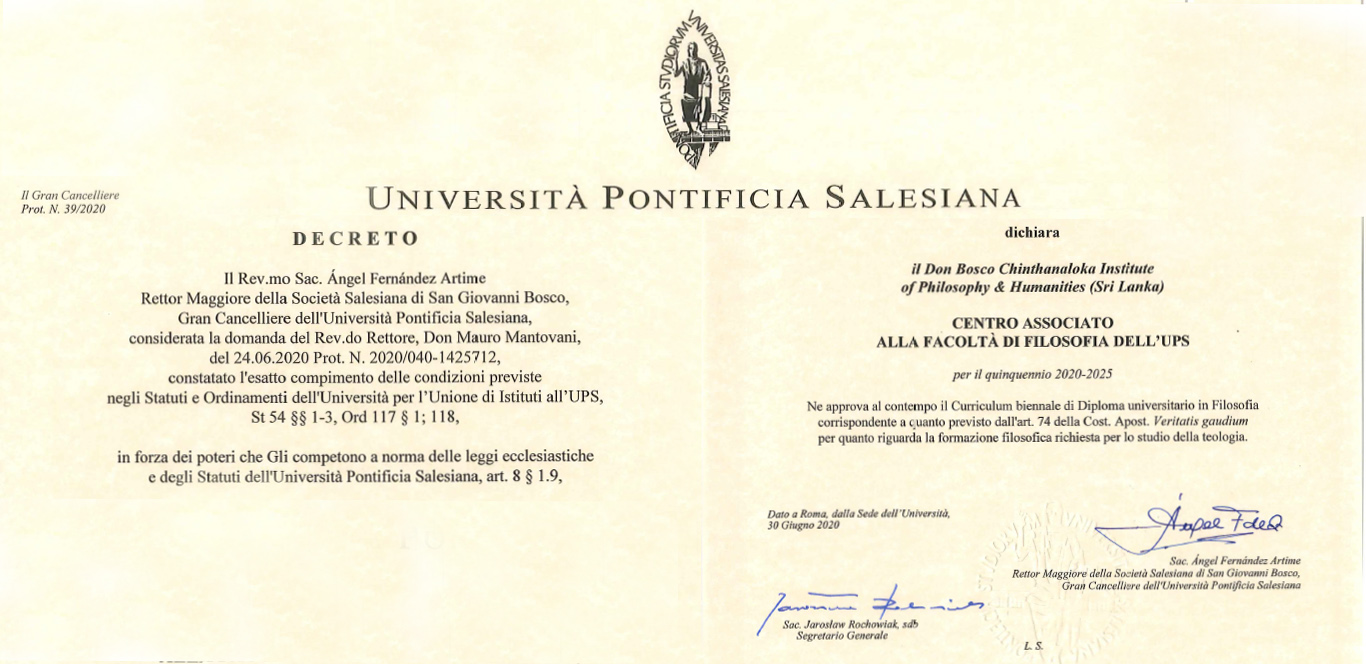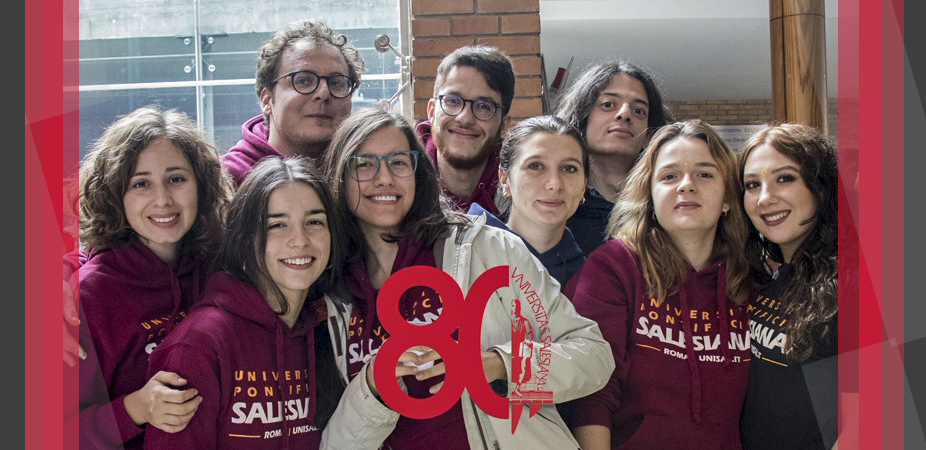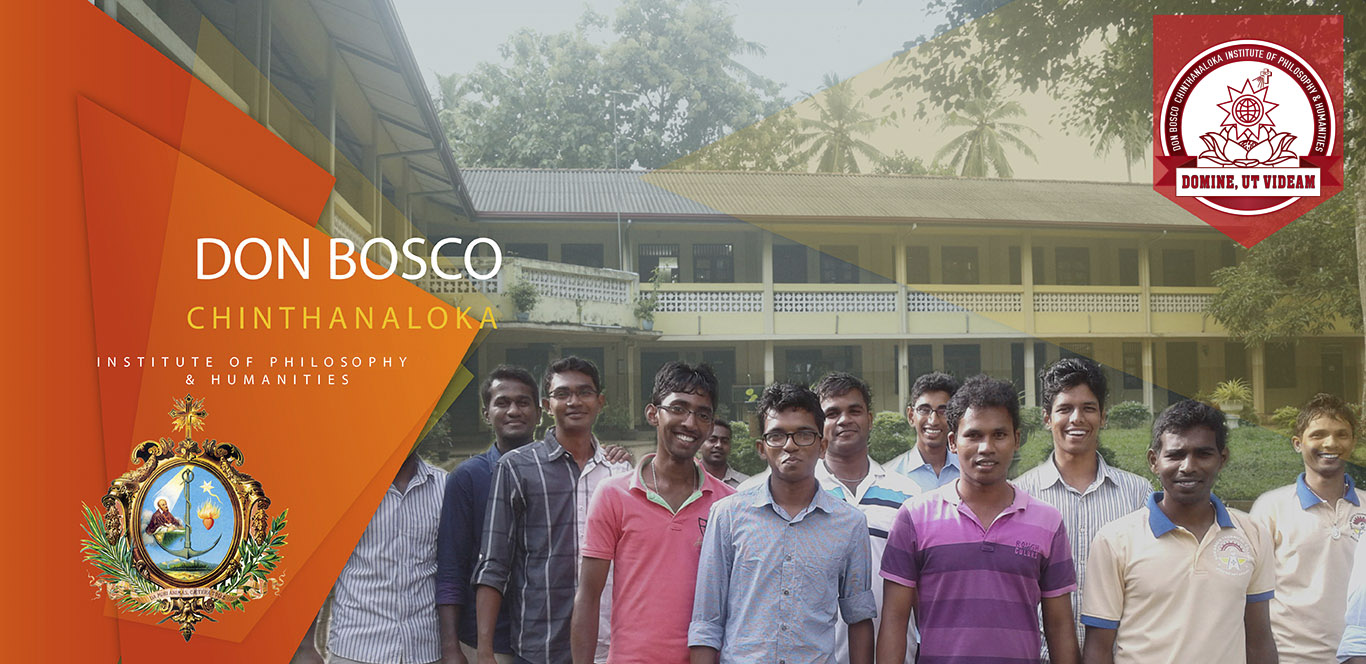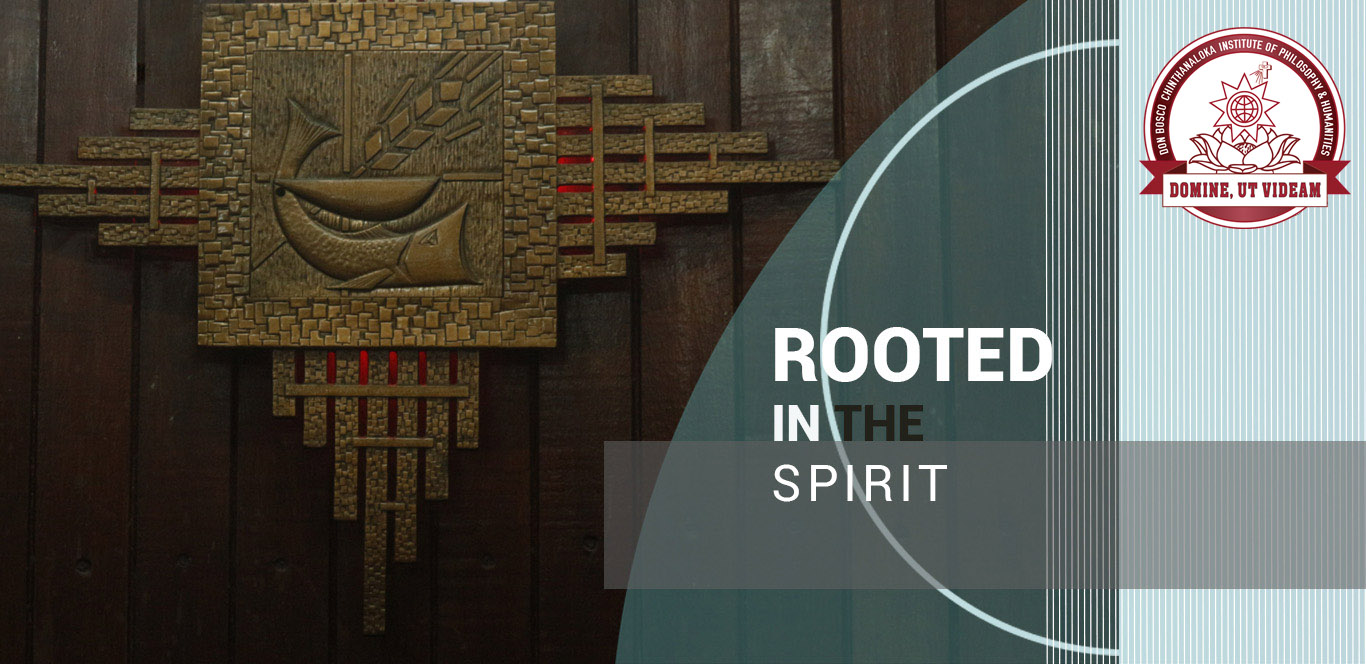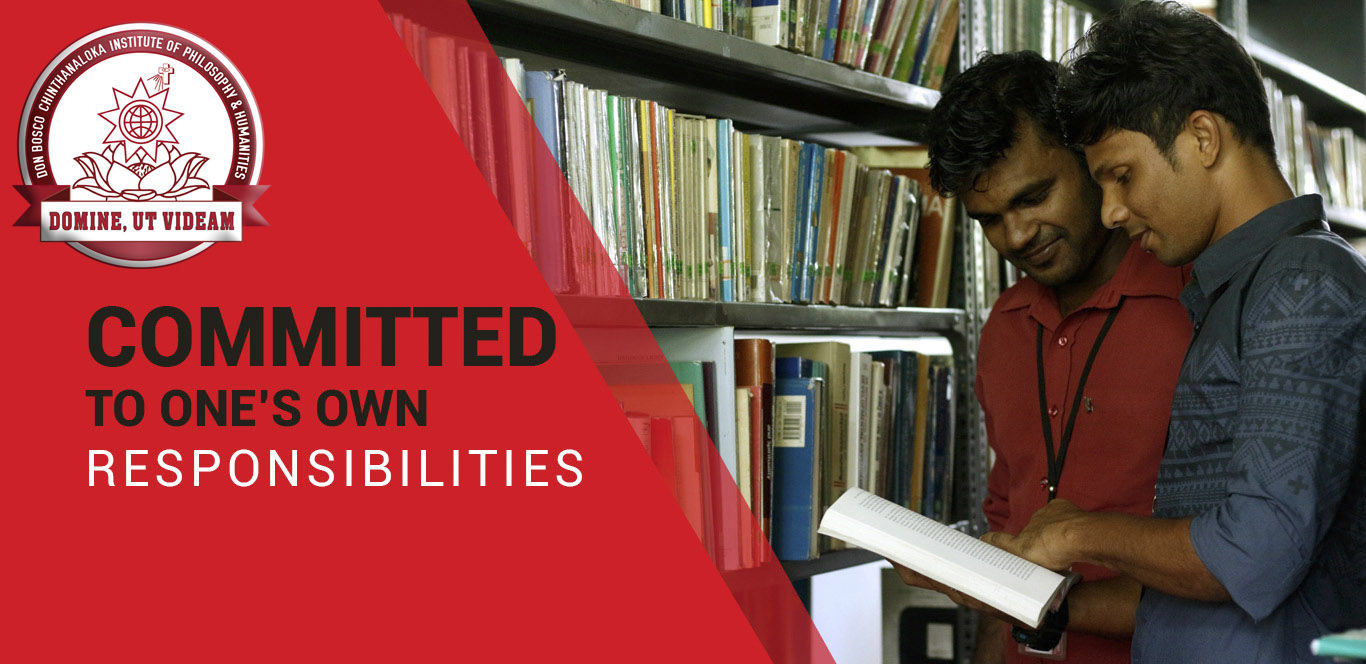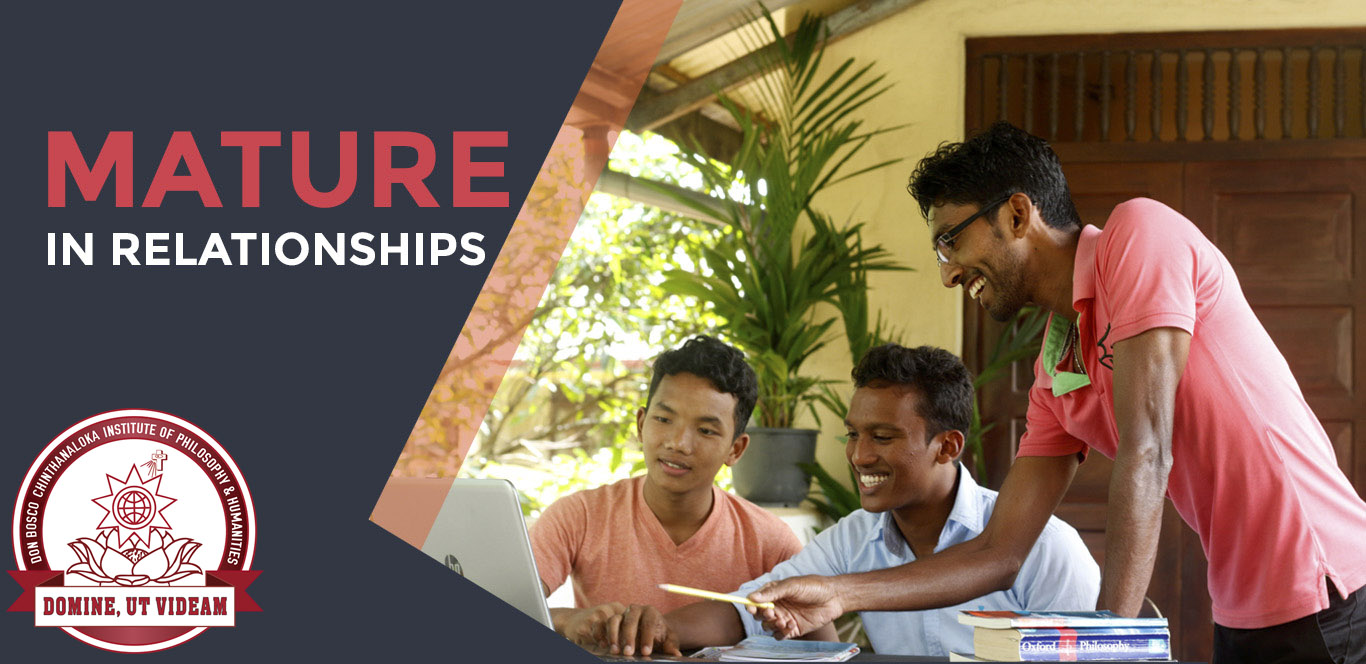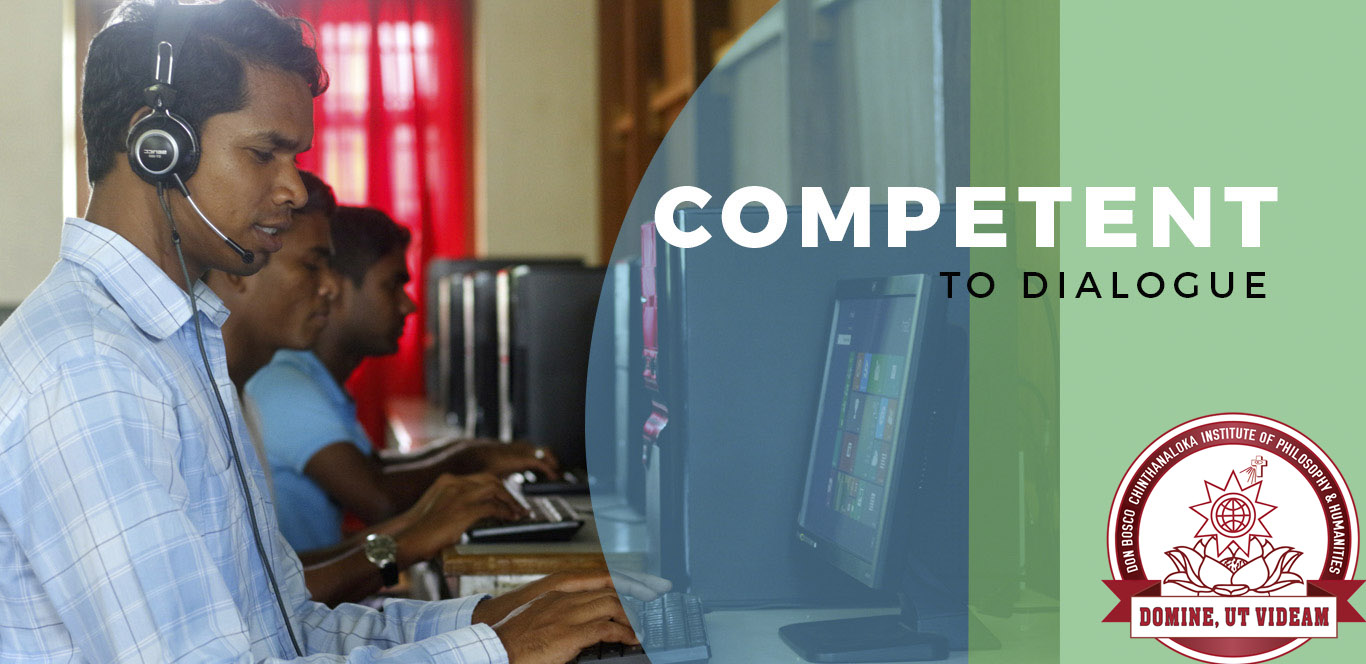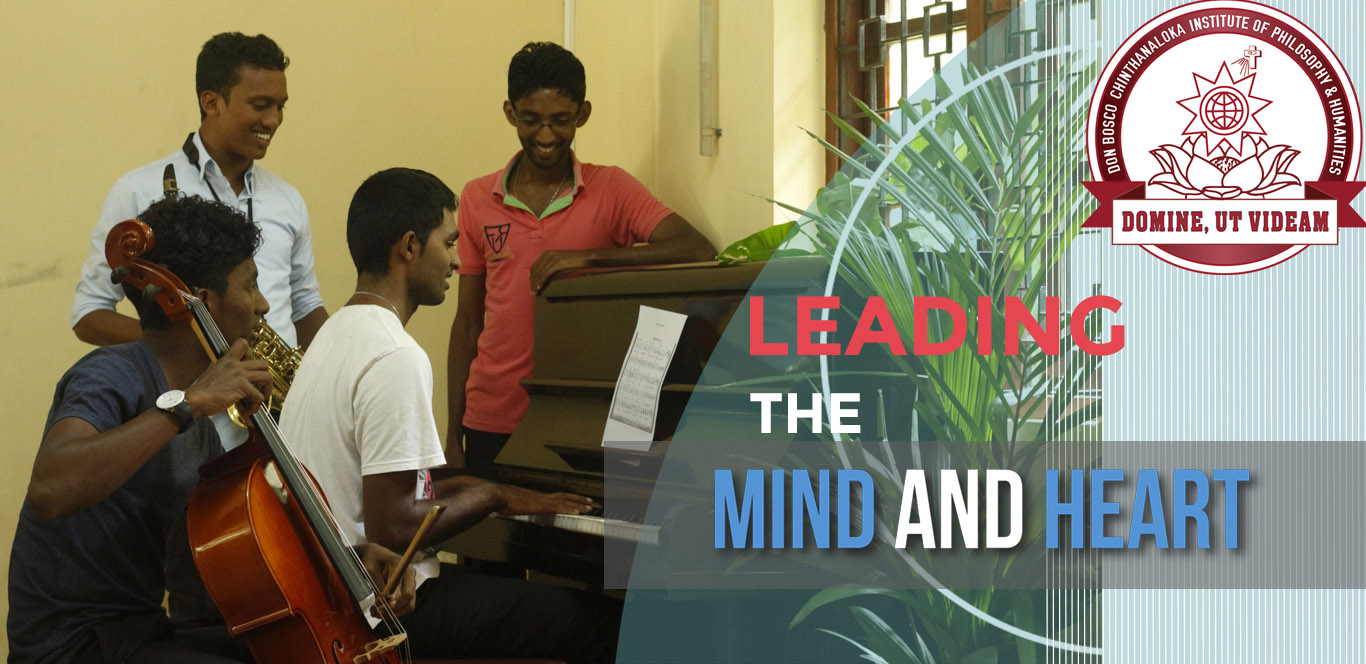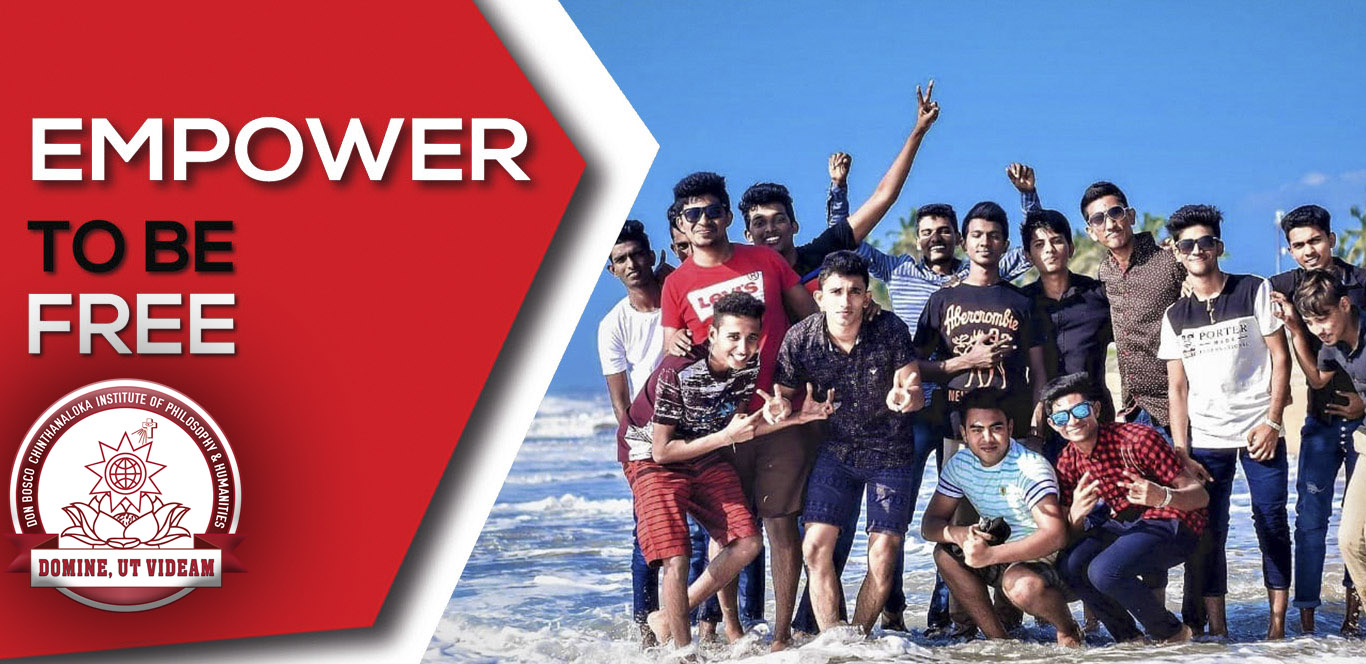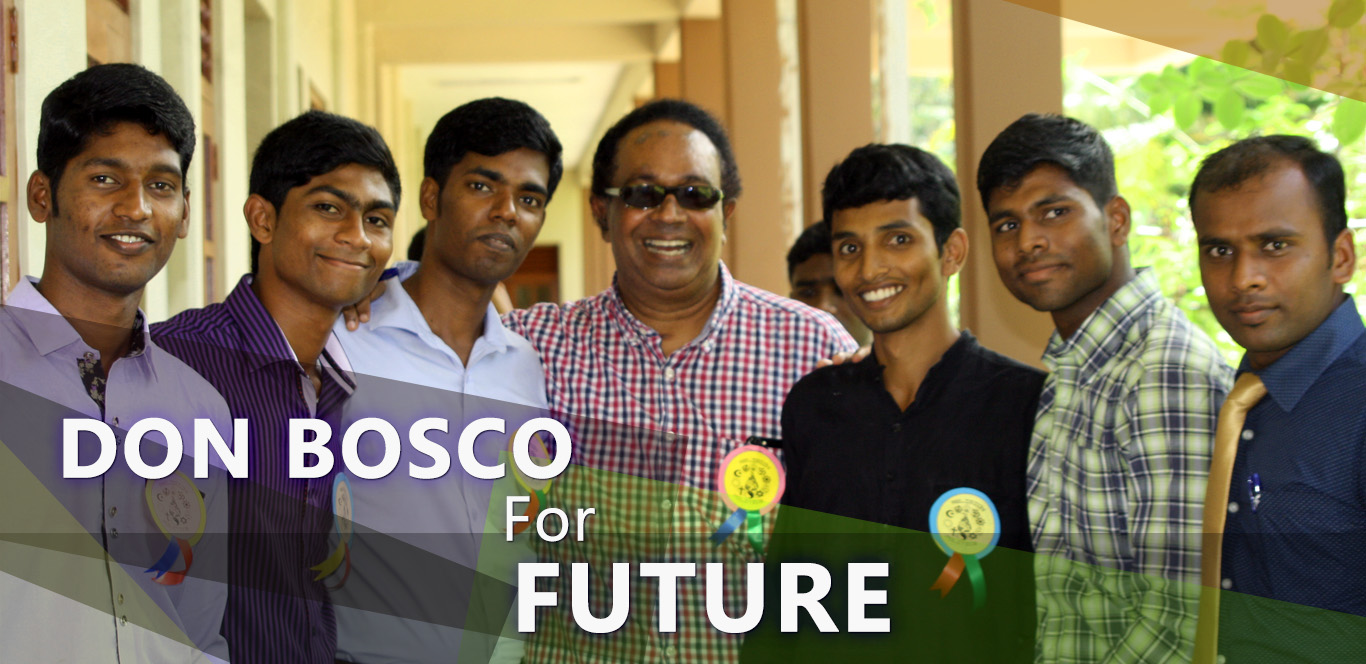 DOMINE, UT VIDEAM
We envisage chinthanaloka as an institution that caters to the "integral development" of the student: mature in relationship with fellow human beings; rooted in a solid religious vision of god, man and the world; competent to dialogue with people in a multi-religious and pluri-cultural context and committed to one's own responsibilities as a god-fearing citizen.
Chinthanaloka leads the mind and heart of the student to explore the world of thought expressed especially through philosophy, religion, humanities and education so that he/she acquires:
The human qualities that empower him/her to be free in his/her love and service to all by engaging in mature dialogue with all men.
The religious qualities that open his/her life of faith and trust in god and enable him/her to live by his/her religious convictions.
The intellectual qualities that empower him/her to access knowledge and to contribute to knowledge-creation for a more culturally advanced and prosperous humanity.
the spiritual and salesian qualities that enable him/her to become a father/mother, friend and spiritual guide of youth like don bosco.
How can you help us?
Donations are destined for Don Bosco Chinthanaloka Institute of Philosophy & Humanities.
Don Bosco Chinthanaloka is committed to promote education accessible to all, no one excluded.
Formation and attention to young people are fundamental elements that allow us to continue Don Bosco's educational project and to train honest citizens, capable of facing the current challenges with professionalism and humanity.
To achieve these goals we take care of
COLLECTING the funds to be allocated to scholarships;
PROMOTING university research and teaching;
ORGANIZING training events in order to support the culture of inclusion and connect Don Bosco and civil society safeguarding human rights, ambient, and children/youth at risk.
BANK INFORMATION
| | |
| --- | --- |
| Name: | DON BOSCO LIBRARY |
| A/No: | 079020044339 |
| Bank: | HATTON NATIONAL BANK |
| Branch: | MARADAGAHAMULA |
| Swift Code: | HBLILKLX |